Event Navigation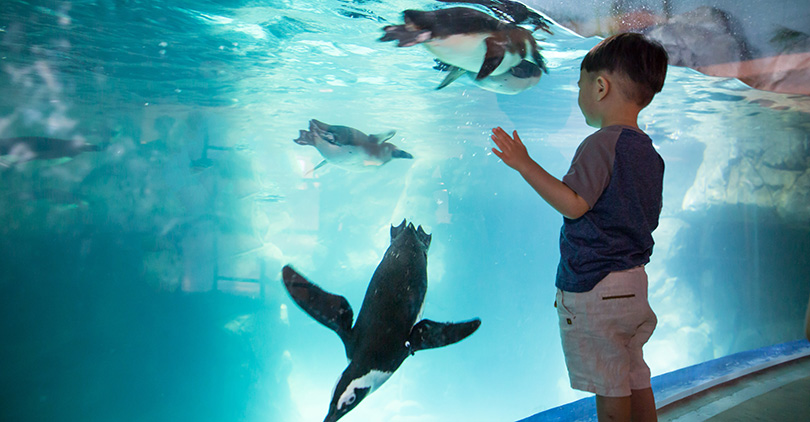 IT'S A PENGUIN PARTY!
Celebrate Penguin Awareness Week
FREE with Admission 
Come party with your favorite aquatic birds every day at OdySea Aquarium from Saturday October 8 to Sunday October 16th. Learn how to talk like a penguin, walk like a penguin, and even get your face painted to look like a penguin! 
Purchase Aquarium admission tickets HERE

PROGRAMMING & ACTIVITIES:
Waddle Over for Some Penguin Face Painting
If you were a penguin, what would you look like? We'll have a face painting station in the hallway leading to the Deep Ocean escalator on the top floor. Face painting is complimentary to all guests. 
9:15 AM to 5:00 PM Sun-Fri, and 9:15 AM to 7:30 PM Saturday

Periwinkle's Journey Storytime
Gather round to hear the story of Periwinkle, a Little Blue Penguin on an adventure to meet other penguins from the world.
10:30, 1:30, and 4:15

I Heart Penguins Arts & Crafts
Take a penguin home with you! Make your own penguin friend by using black, white, and orange precut construction paper hearts and glue sticks. All materials will be supplied.
9:15 AM, 12:00 PM, 3:00 PM and 6:00 PM on Saturday only

Talk Like a Penguin
African Penguins have a very distinguishable call, called a bray, that sounds similar to the hee-haw of a donkey. Learn how to imitate the call of an African Penguin as well as other penguin calls.
Purchase Aquarium admission tickets HERE