OdySea Aquarium Foundation
The OdySea Aquarium Foundation is a 501(c)(3) charity whose core focus is supporting education programs that assist schools in meeting and enhancing their curriculum.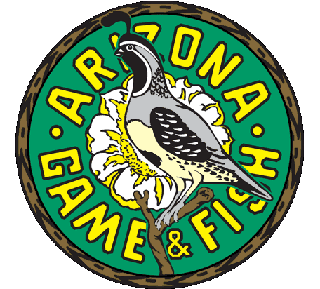 Arizona Game & Fish Department
The Arizona Game & Fish Department's mission is to conserve Arizona's diverse wildlife resources and manage for safe, compatible outdoor recreation opportunities for current and future generations.
OdySea Aquarium is proud to partner with the Arizona Game & Fish Department to bring awareness to these native trout species and help to ensure their survival and their place in our local ecosystem.
Apache Trout Conservation
Presented by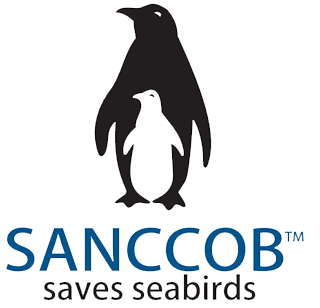 SANCCOB
OdySea Aquarium is proud to have partnered with SANCCOB, a registered non-profit organization (NPO 003-134) whose primary objective is to reverse the decline of seabird populations through the rescue, rehabilitation and release of ill, injured, abandoned and oiled seabirds – especially endangered species like the African penguin.
The organization works closely with colony managers to identify birds in need of care in the wild and bring them to one of its two centers in South Africa: Cape Town (Western Cape) and Cape St. Francis (Eastern Cape).
In a normal year where no oil spills occur, SANCCOB treats up to 2,500 seabirds, of which approximately 1,500 are African penguins. The remainder include various cormorants species (including the endangered Bank cormorant and Cape cormorant); various species of terns; pelagic birds such as albatrosses, gannets and petrels; oystercatchers, gulls, pelicans and other coastal birds found in the region. On average, 24 different seabird species are rehabilitated every year.
SANCCOB is an internationally recognized leader in oiled wildlife response, rehabilitation and chick-rearing; contributes to research which benefits seabirds; trains people to care for the birds and educates the public to develop behavioral patterns which benefit marine life and the environment.
SANCCOBB is registered with the South African Veterinary Council; a member of PAZAAB, the International Union for the Conservation of Nature (IUCN); is endorsed by the Department of Environmental Affairs, World Association of Zoos and Aquariums, European Association of Zoos and Aquariums and American Association of Zoos and Aquariums; and has many working partnerships globally.
African Black-Footed Penguin Conservation
Presented by

Meet our sea turtles
Sea turtles have inhabited Earth for more than 150 million years. But today, they are endangered due to loss of habitat and pollution. At OdySea Aquarium, we recognize these threats to sea turtles and are doing our part to help ensure their survival. OdySea Aquarium's sea turtles, once unable to thrive in their environments, were all rescued and now call OdySea their home.
All of our sea turtles have been deemed non-releasable to the wild due to their injuries and now call OdySea Aquarium their forever home.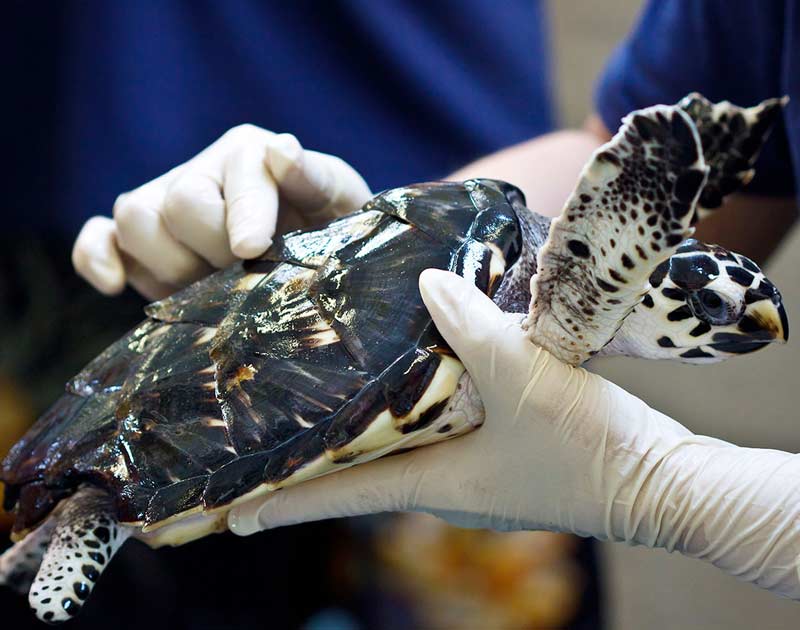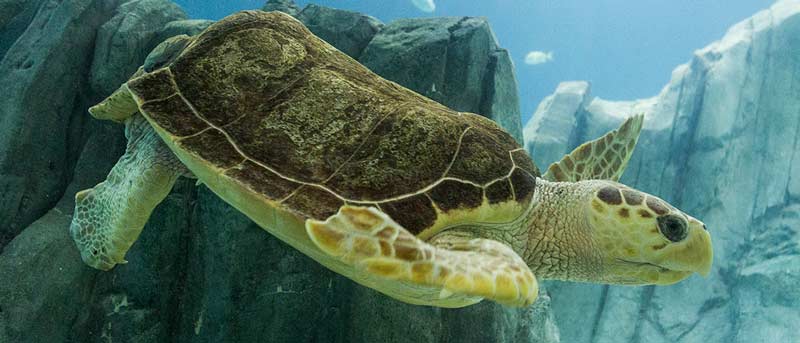 Charlie
Loggerhead Sea Turtle
Caretta caretta
Age: 20 years old
Weight: 135 lbs
Sex: Female
Charlie is our our largest female rescue turtle. She's easily identified, as she has two circular weights attached to the back of her carapace. Like Greta and Valor, Charlie also has a condition called "bubble butt", which means she has air trapped inside her shell. Charlie was struck by a boat, which caused trauma to her spinal chord and caused her back flippers to become paralyzed. Thankfully, she was found nursed back to health by a Florida rescue facility. It was here that her weights were attached and she re-learned how to dive and swim like a normal turtle. We believe Charlie is an incredible ambassador for her species, and count ourselves lucky to have her as part of the OdySea Aquarium family.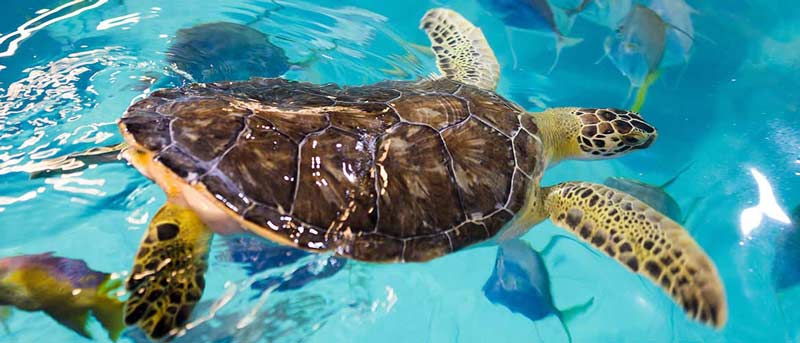 Valor
Green Sea Turtle
Chelonia mydas
Age: 3-4 years old
Weight: 40 lbs
Sex: Male
Valor was found injured off the coast of North Carolina. It's believed he was struck by a boat, which left him with air trapped underneath his carapace – a condition is commonly referred to as "bubble butt". This causes him to have buoyancy problems, and Valor is unable to dive or stay underwater as easily as other turtles. His condition makes him unable to be released back into the wild, as he would likely not survive. Thankfully, Valor has found his way to OdySea Aquarium, his forever home, where our Animal Care Team has begun adding custom weights to his shell to allow him to live as normal a life as possible.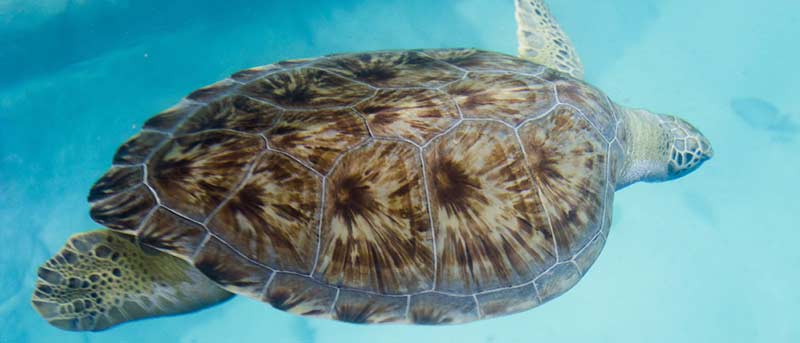 Boudreaux
Green Sea Turtle
Chelonia mydas
Age: 8-10 years old
Weight: 90 lbs
Sex: Male
Boudreaux was rescued off the coast of Texas. He had become badly tangled in fishing line which required that two of his flippers be removed. In spite of his injuries, Boudreaux makes his way around his new home at OdySea quite well! With his mighty strength and spirit, Boudreaux has definitely won the hearts of both OdySea Aquarium team members and visitors.
Erika
Green Sea Turtle
Chelonia mydas
Age: 8-10 years old
Weight: 20 lbs
Sex: Female
Erika was attacked by a predator off the coast of Texas as a new hatchling. The attack left her without a front flipper, and with the tips of her back flippers partially missing. Because of her injuries Erika would not thrive in the wild, and was deemed non-releasable by the U.S. government. Despite all she's been through, Erika has shown tremendous strength and willingness to adapt. Since joining us here at OdySea Aquarium she's delighted everyone who's met her, and has made fast friends with her exhibit mates.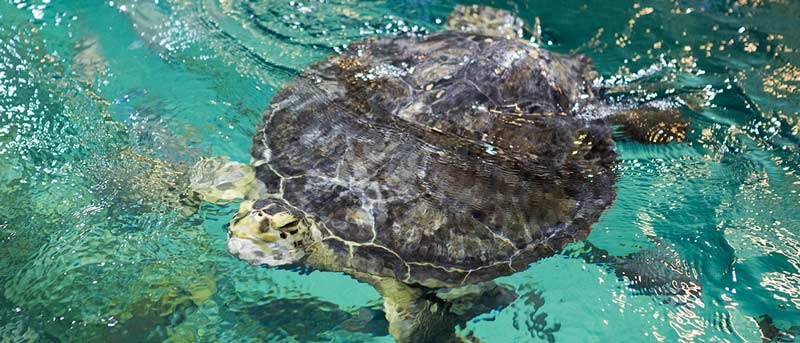 Greta
Green Sea Turtle
Chelonia mydas
Age: 8-10 years old
Weight: 70 lbs
Sex: Female
Greta was found stranded off the coast of Florida. She was lethargic and thin, with an injury that caused air to become trapped in her carapace. Greta's injury is commonly known as "bubble butt", and means that the air trapped in her shell gives her buoyancy issues. She has to work twice as hard as normal sea turtles if she wants to dive underwater. Left in the wild, Erika would not survive. Thankfully, she has found her forever home here at OdySea Aquarium where we can provide round-the-clock care and attention to her special needs.