The Aquarium relies on ticket sales to maintain its animal care and operations. While the Aquarium is closed, the amazing animal care team is still hard at work ensuring the animals get the care and food they need. With over 7,000 animals and 2 million gallons of water, it's an ongoing endeavor to keep them all fed, make over 20,000 gallons of seawater each day, and keep the habitats clean and healthy. None of that changes regardless of how many guests are here.
Now more than ever, we need your support to sustain our operations and deliver the highest level of animal care.
Tickets "To Go"
Purchase tickets now "to go" to the Aquarium any day after it re-opens for up to a year.
Join/Renew an Annual Pass
We are extending memberships for the length of time we are closed, so you won't miss out on a single day!
Donate to the OdySea Aquarium Foundation
Tax-deductible contribution. The Foundation's core focus is supporting education programs that assist low-income and Title 1 Schools.
Amazon Wish List
Order supplies and enrichment toys for the animals directly from Amazon.
YOUR SUPPORT, NO MATTER HOW BIG OR SMALL, REALLY MAKES A DIFFERENCE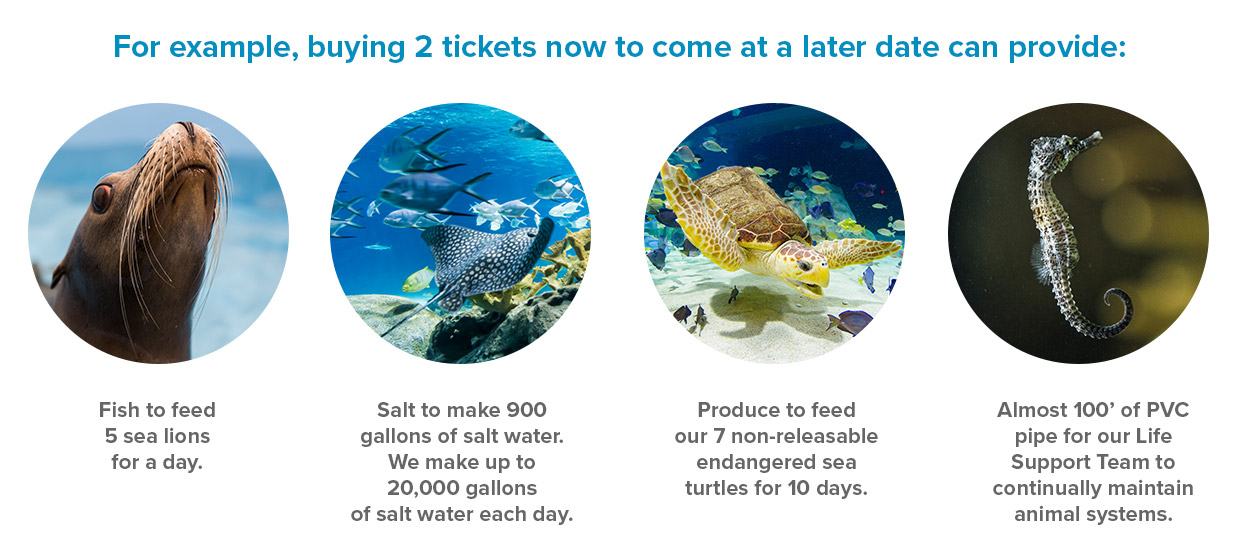 Your contribution helps sustain our Association of Zoos and Aquariums accreditation of providing gold standards of animal care.
We appreciate your support and look forward to seeing you soon!