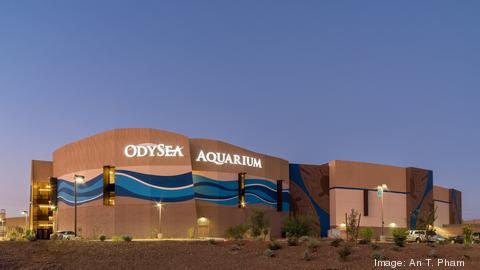 The OdySea Aquarium seems to be non-stop with its development.
In the midst of lead developer Dr. Amram Knishinsky's plans to turn the 200,000-square-foot aquarium and its fellow attractions into a full-fledged theme park— despite public criticisms — OdySea has added 16 new exhibits.
The new exhibits include nine aquatic aquariums, four insect habitats, and three land exhibits on the lower and upper sections of the aquarium, featuring sloths, toucans, batfish, blind cavefish, Hillstream loaches and Dwarf Lionfish.
"As we continue to grow, we also continue to elevate the guest experience," said General Manager Greg Charbeneau. "Our goal is to be the most interactive aquarium in the world for guests of all ages."
Knishinsky said the cost of the additions was about $1 million.
The new exhibits will be open Feb. 25.