SCOTTSDALE/SALT RIVER INDIAN COMMUNITY, AZ (Dec. 7, 2020) – For guests looking to enjoy the awe and wonder of a visit to OdySea Aquarium with just their immediate family and select friends, OdySea Aquarium announces an exciting new option: Private Aquarium Rental + VIP Breakfast. This ultimate Aquarium buy-out, priced at $3,000, provides exclusive access to the entire Aquarium for up to 15 people plus a private VIP Breakfast in OdySea's posh VIP Room alongside sharks, sting rays, sea turtles and beautiful fish.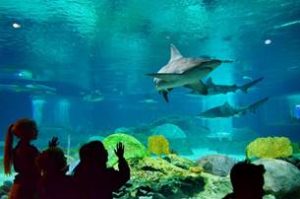 "For visitors looking to experience an extraordinary outing to OdySea Aquarium with only those in their immediate bubble, a Private Aquarium Rental is an ideal alternative," said Greg Charbeneau, Vice President and General Manager of OdySea Aquarium. "A private OdySea Aquarium rental provides a safe, relaxed atmosphere where families and friends can spend quality time together – surrounded by tranquil and remarkable sea life. Now, more than ever, people are looking for these personal experiences, and OdySea Aquarium is happy to offer this unique and memorable opportunity."

The adventure begins at 8 a.m. as the group enters OdySea Aquarium to full access of all of its exhibits and galleries, including the 3D movie and OdySea Voyager, and concludes with an oceanic dining experience in OdySea Aquarium's luxurious VIP Room which boasts an incredibly impressive and sequestered view into the Deep Ocean exhibit, teeming with some of the ocean's most majestic sea life.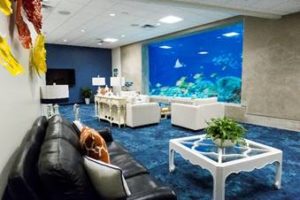 Private Aquarium Rentals are the perfect complement to OdySea Aquarium's current clean and safe policies as guests can choose exactly who is included in their special visit. Throughout the pandemic, OdySea Aquarium has continually reimagined their guest experience, implementing the most stringent of safety protocols, in line with local and state health recommendations and mandates, with the well-being of their guests, team members, and animals in mind, so every guest can enjoy their visit responsibly.

A Private Aquarium Rental + VIP Breakfast at OdySea Aquarium is a great option for birthdays, celebrations, holiday parties, family and friend get togethers, or for guests who want the experience of having the entire Aquarium all to themselves.

To learn more or to purchase a Private Aquarium Rental + VIP Breakfast, visit OdySeaAquarium.com.