OdySea Aquarium aims to create and facilitate conservation initiatives that inspire change in the community. We encourage you to read on and learn more about some of our accomplishments thus far and hope you join us in 'making a difference' in the future.
"In the end we will conserve only what we love; we will love only what we understand; and we will understand only what we are taught." - Baba Dioum, 1968.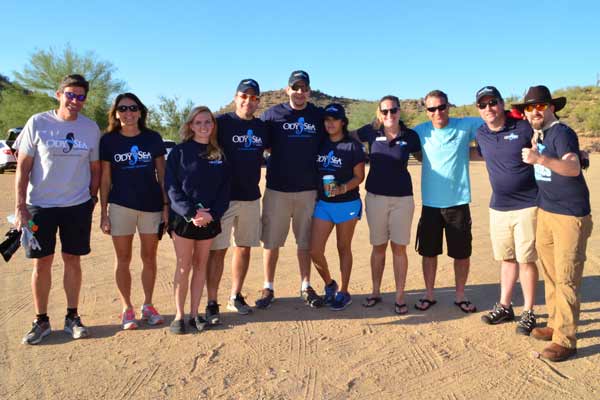 Conservation Committee
OdySea Aquarium's Conservation Committee is made of representatives from different departments who come together and brainstorm as well as execute conservation initiatives.
Our mission is to engage inspire and empower to conserve and protect the resources and biodiversity of the world.

Conservation Expo
The Conservation EXPO is an annual event that aims to engage in inspire positive change by bringing together like-minded organizations and teaching about conservation.  Stay tuned for the next EXPO by watching our calendar of events!
Local organizations will be represented at the 2019 Conservation Expo including: OdySea Aquarium, Phoenix Herpetological Sanctuary, Liberty Wildlife, Arizona Humane Society, Arizona Game & Fish, The Phoenix Zoo, Heritage Park Zoo, Southwest Wildlife, Butterfly Wonderland, Dane Haven, Inc. and many more!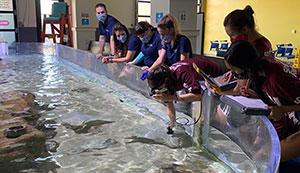 Research
By partnering with Arizona State University (ASU) Shark Lab OdySea Aquarium is actively participating in research studies to help advance our knowledge of important apex predators, sharks!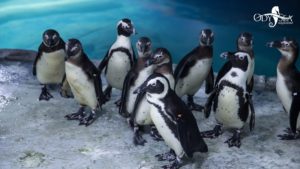 Animal Care Programs
OdySea Aquarium participates in the SSP (Species Survival Plan) program which works to enhance conservation of wild species through population management. Part of this program is the African Penguin Breeding Program within the OdySea Aquarium walls!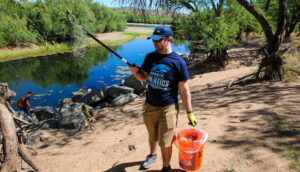 In the Field
OdySea Aquarium regularly hosts and participates in local cleanups as well as invasive species removal projects! By taking to the field our team gets to make a direct impact on keeping our ecosystems healthy while setting a great example for future generations. Click here for a list of events on how you can help >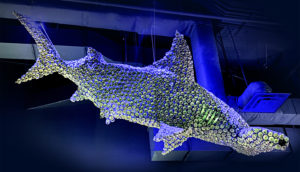 Debris in the Desert
Waste is generated every day. Debris in the Desert aims to take waste and turn it into eye catching works of art that inspire change! Watch for artwork such as a 15-foot hammerhead make of recycled water bottles swimming above your head next time you visit OdySea Aquarium!