Guests of OdySea Aquarium follow the journey of a drop of water as it falls from the sky and gently flows into rivers and lakes, winding its way to the shore and down to the vast ocean. 
The Aquarium Curriculum follows this journey and is divided into seven sections with the following titles: 
Water 
Rivers of the World 
African Black-Footed Penguins 
Bizarre and Beautiful 
Hammerhead Sharks 
Coral Reefs 
Carousel of the Living Sea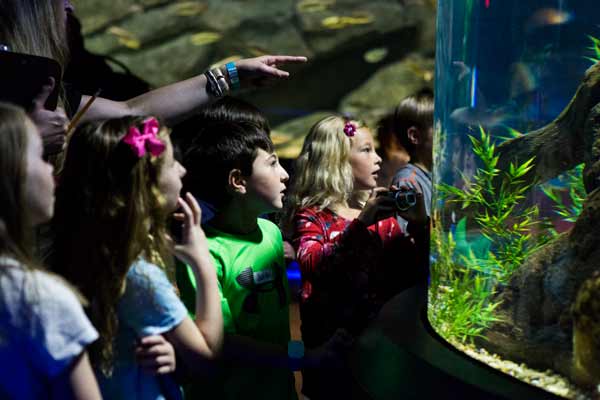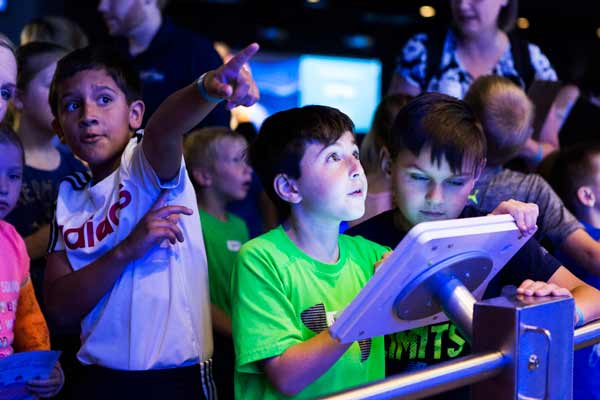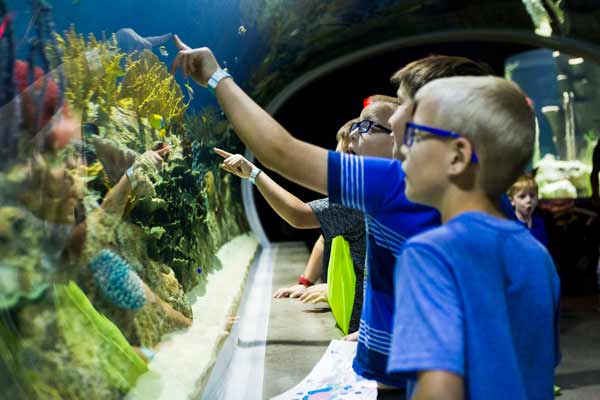 Grade levels for students are divided into academic groups and curricular lessons: Preschool-Kindergarten, 1st-2nd Grade, 3rd-5th Grade, 6th-8th Grade and High School.
At each academic grade level, curriculum lessons are designed to meet the state standards and Next Generation Science Standards. Activities are aligned to the standards and include varied levels of difficulty. For example, in an academic group of grades 3rd-5th, there are activities designed for 3rd grade and others suited for 5th grade. Teachers may determine the activities that best meet the need of their students. Activities are flexible to accommodate special needs and gifted students as they may be modified for varying performance levels.  
Many of the activities meet the STEM guidelines involving problem solving, investigation, using technology, integration of interdisciplinary instruction and inquiry.
In addition to the general curriculum, OdySea Aquarium & Cox Communications have partnered together to present special Cox Curriculum activities for Grades 1-2, 3-4, & 5-6.  These activities are noted in the downloads below.  Teachers can enter to win a pizza event for their class by completing the activity as a class or having each student complete it individually.  The teacher then fills out the entry form located at the bottom of this page.