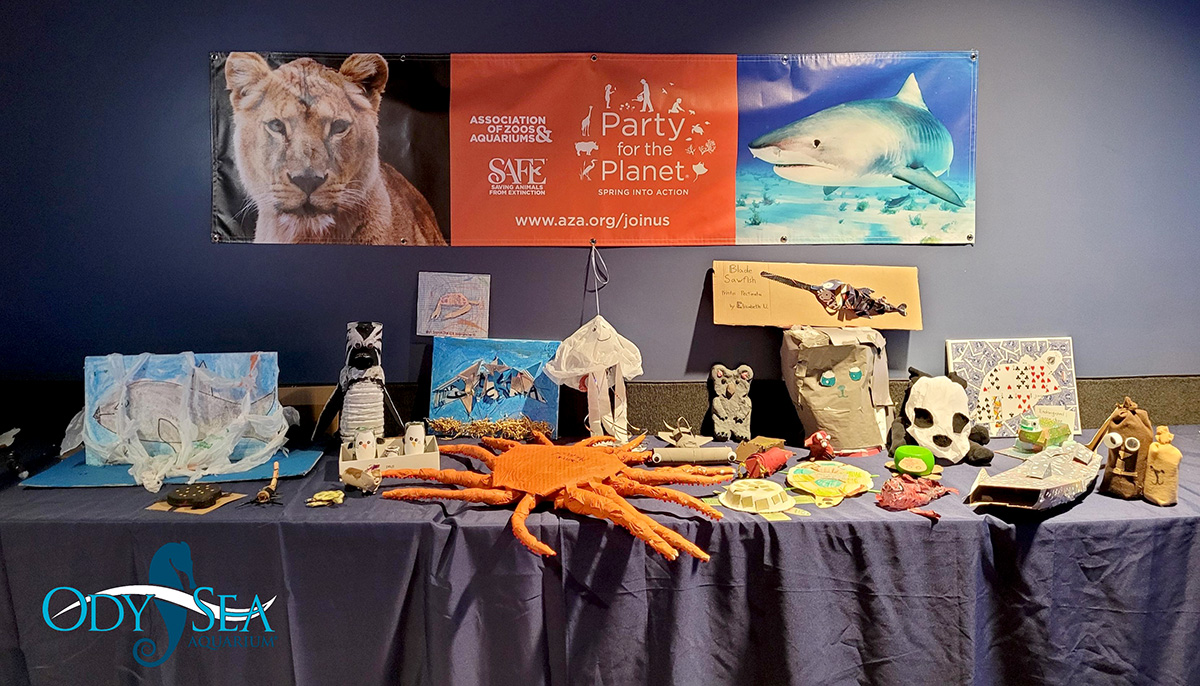 KIDS 12 AND UNDER CAN CELEBRATE ENDANGERED SPECIES DAY AND WORLD OCEAN DAY AT ODYSEA AQUARIUM AND GET ONE FREE CHILD'S ADMISSION TICKET!
1. Create an art piece representing an animal out of recycled materials.
2. Fill out the downloadable submission form available below.
3. Print and bring your completed information sheet, with your completed art project, to the concierge desk located in the Aqua Lobby.
4. Receive 1 child admission ticket (12 and under).
5. Art will be displayed throughout Odysea Aquarium until June 8th.
This event runs from 'Endangered Species Day' on May 19th until 'World Ocean Day' on June 8th.