Learn at OdySea Aquarium through the Internship Program!
The internship program is organized to provide students with a unique learning experience where they will intern under mentor staff to complete an organized learning program with hands-on, real-world opportunities.
Interns must be at least 18 years old, adhere to professional grooming standards, and must be able to commit to a minimum of 16-40 hours each week during the internship semester. Please see the internship posts for more specific requirements for each program.
Internships offer a valuable, hands-on learning experience to build your skills and resume.  Internships are unpaid.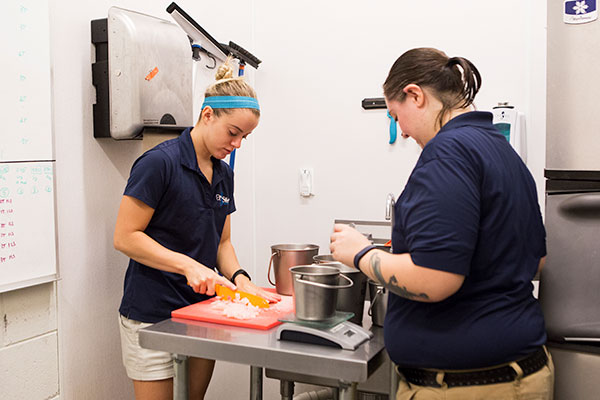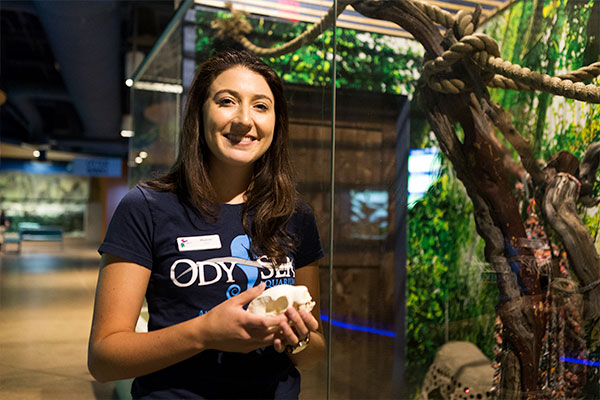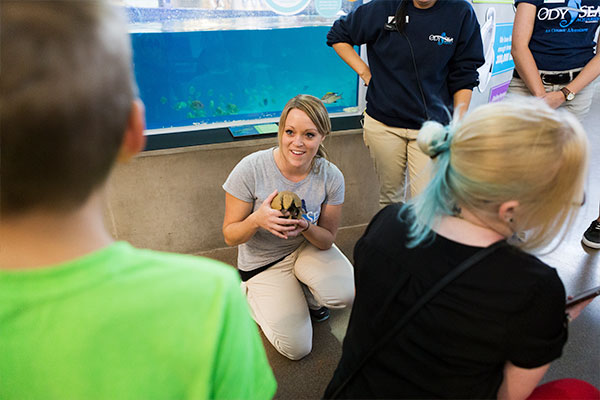 (Please note: Interns must be 18 years or older to participate, and must be actively enrolled in college – or recently graduated within 1 year – to apply.)
Now accepting intern applications for Summer 2023 and Fall 2023 semesters!
- Application deadline for SUMMER semester is April 1, 2023.
- Application deadline for FALL semester is July 15, 2023.
DESCRIPTION:
OdySea Aquarium, located in Scottsdale, Arizona, is the largest aquarium in the Southwest, spanning 200,000 square feet. The multi-level, state-of-the-art facility holds more than 2 million gallons of water and accommodates up to 10,000 visitors daily. The aquarium is a premier learning environment that is home to multiple species of fish, sharks, sea turtles, sea lions, seals, otters, penguins, and various ambassador animals.
INTERNSHIP SUMMARY:   
The OdySea Aquarium Internship program is available in several departments within the aquarium. All internships are unpaid positions, but offer valuable learning experiences. The internships are aligned with the semester calendar and require a 3-4 month commitment of a minimum of 3-5 days a week (depending on internship area). Interns will be required to complete a project and present to the staff and peers at the end of the internship. A mandatory background check and drug screening will be required before beginning the internship. Housing and transportation will not be provided by OdySea Aquarium. Students wishing to earn college credit for the internship must coordinate with their college and OdySea Aquarium in sufficient time to make appropriate arrangements
Internships are available in the following areas: