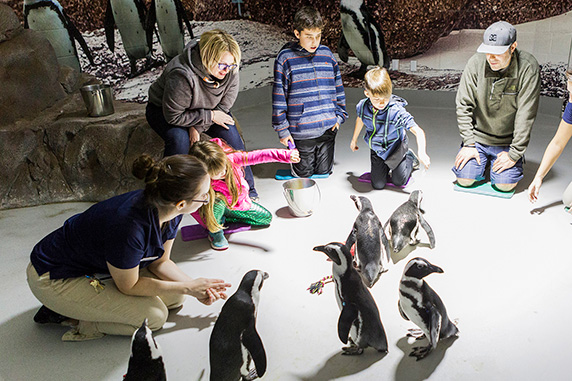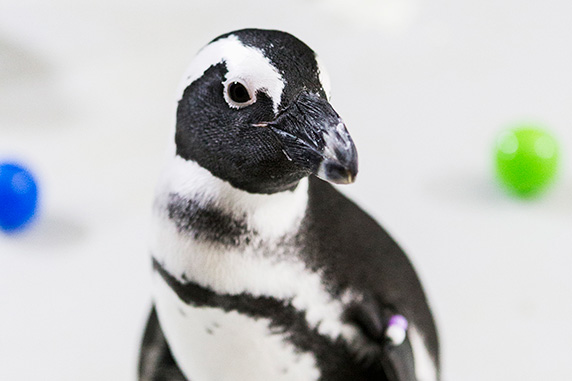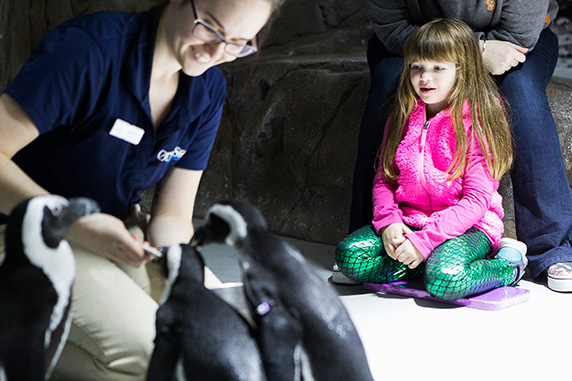 What is the Penguin Encounter?
This encounter is temporarily suspended. Please check back later for availability.
For those who can't get enough of our African black-footed penguins, we invite you to join us for an exclusive up close and personal Penguin Encounter. Step into the shoes of an OdySea Aquarium Team Member to learn specifics about penguin behavior, eating habits, and what loving and devoted parents they are. 
Penguin Encounter participants are also invited to join in our enrichment program, which incorporates interactive playtime with our birds to give them mental and physical stimulation, and allows you to observe the relationship between our birds and our Animal Care Specialists. And who knows, you may even walk away having made a new waddling best friend!

FAQ
Q: How long is the experience?
A: Each Penguin Encounter is 45 minutes long.
Q:  How many people can participate?
A: There is a maximum of 8 people per experience.
Q: How old do you have to be to participate?
A: Guests must be 8 years or older. Children must be accompanied by a paying adult.
Q: What kind of shoes should I wear?
A: All participants must be wearing closed toe shoes. Before entering the area, guests will be required to use a shallow foot bath to clean the bottoms of their shoes.
Q: Can I wear jewelry or a watch?
A: Hanging jewelry such as necklaces, earrings, watches, and bracelets are not permitted as they can be a safety hazard to the animals. Penguins are notoriously sneaky and love to go after shiny things!