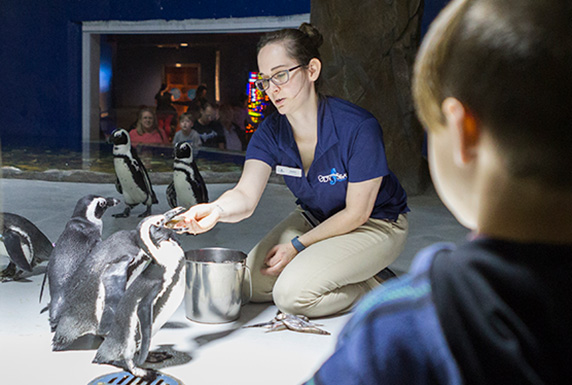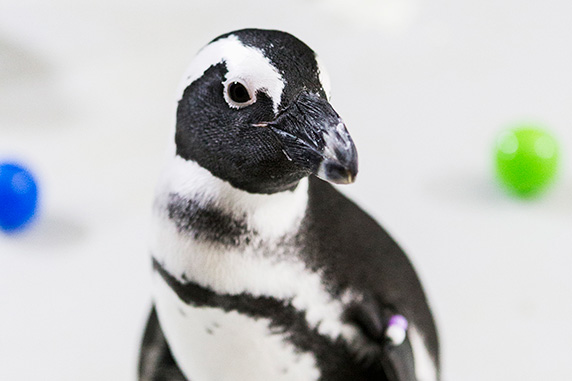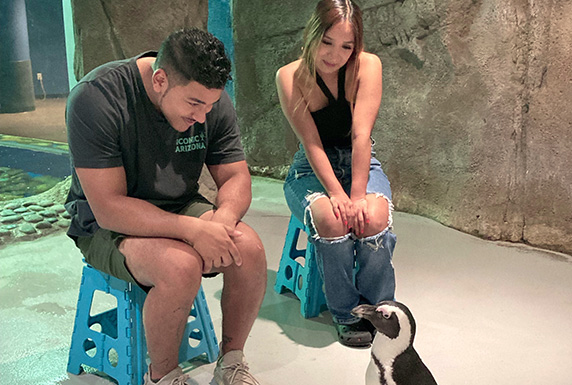 What is the Penguin Encounter?
For those who can't get enough of our African penguins, we invite you to join us for an exclusive up close and personal Penguin Encounter. Go behind the scenes with our Animal Care & Education team to learn specifics about penguin behavior, diet, and reproduction, as well as how we can do our part to help this incredible but endangered species.
Penguin Encounter guests will have the opportunity to observe and participate in some unique experiences with our penguins. These may include penguin playtime, a training demonstration on how we shape behaviors through positive reinforcement, and fun photos with our birds. No matter what our penguins decide to show you, this exclusive experience allows you to observe the very strong bonds between our birds and our Animal Care Specialists. You are sure to "waddle" away having made some new adorable friends of your own!

FAQ
Q: How long is the experience?
A: Each Penguin Encounter is about 45 minutes long from start to finish.
Q:  How many people can participate?
A: There is a maximum of 10 people per experience.
Q: How old do you have to be to participate?
A: All participants must be 8 years or older. Children 8-14 years old must be accompanied by a paying parent or guardian.
Q: What kind of shoes should I wear?
A: All participants must be wearing closed toe shoes. Before entering the area, guests will be required to use a shallow foot bath to clean the bottoms of their shoes.
Q: What about jewelry?
A: Jewelry is not permitted, including all piercings and gauges, as it can be a safety hazard to the animals. Guests will be provided lockers to store their belongings during their encounter.