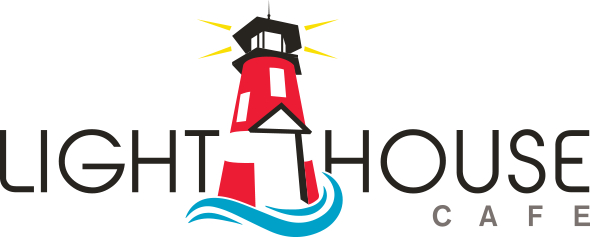 Lighthouse Cafe
The Aquarium experience continues into the Lighthouse Cafe with a stunning art exhibit and amazing boardwalk views. Offering fun-filled, family-friendly dining options, the menu at the Cafe appeals to a variety of palettes and ages.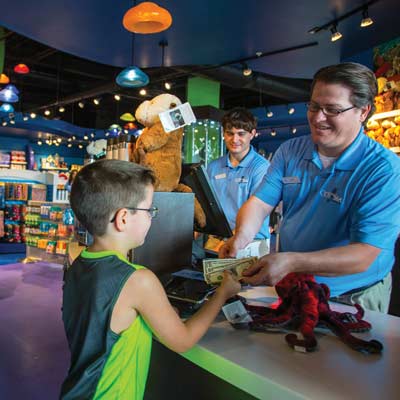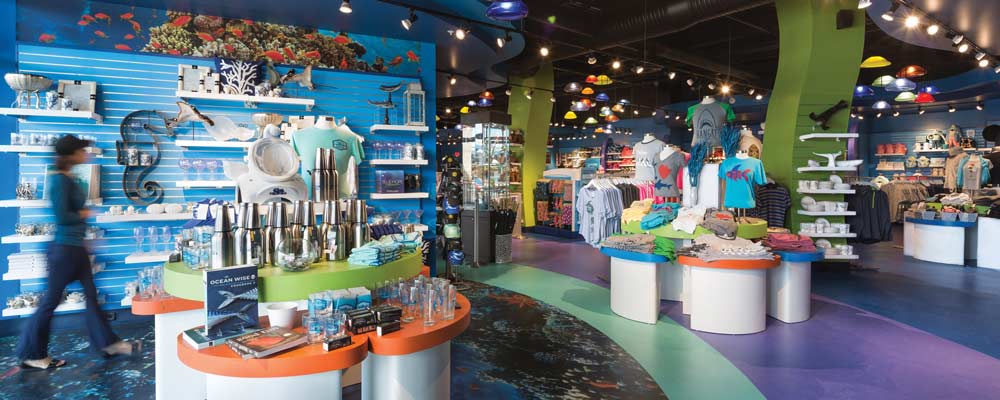 OdySea Treasures Gift Shop
The OdySea Treasures Gift Shop is the place for one-of-a-kind souvenirs. You'll find marine and aquatic-themed clothing for both kids and adults, unique jewelry, artwork, books, stuffed animals, and more!