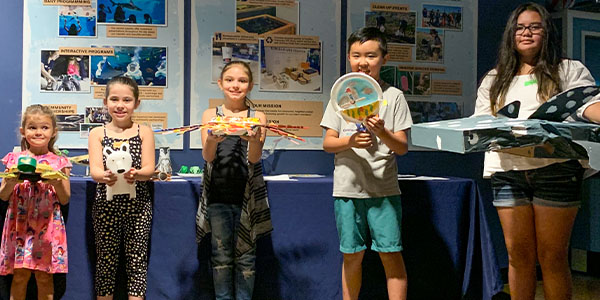 CONSERVATION CRAFTS
May 20th – June 8th
Kids 12 and under can celebrate Endangered Species Day and World Oceans Day at OdySea Aquarium and get a FREE child's admission ticket and a chance to win a prize!  Here's how:
Create an art piece of an endangered species out of any recycled material.
Fill out the printable submission form available here.
Bring your sheet and your art to the Aqua Lobby at OdySea Aquarium and we'll give you 1 child admission ticket (12 and under) to the aquarium!
Meanwhile your art will stay on display for both holidays in our Kid's Corner Gallery!
This event runs from Endangered Species Day (May 20th) till World Oceans Day (June 8th).