"Everyone was fabulous and all of our guests had a great time. One guest even emailed after to say it's one of the best IT events he has been to."
Karey Willms
NIMBLE STORAGE
Plan Your Event
Take your event to the next level... Sea Level
Blu Culinary Creations, the exclusive caterer for OdySea Aquarium, invites you to host your event somewhere extraordinary!
Host an enchanting wedding by the water or sip refreshing cocktails while gazing at fascinating sea life. From intimate receptions to corporate gatherings to black tie galas, OdySea Aquarium will provide a unique experience and lasting memories. Offering a variety of unique venue space options, your special event or party can be customized to fit your vision and needs, and the guest list can even include a penguin or otter!
Please note event bookings are for evenings only.
Please click here for information regarding group visits to the aquarium. We do not currently offer any birthday packages or daytime event reservations at this time. For birthday parties, we recommend purchasing regular admission tour tickets and dining at the Lighthouse Café.
Amenities & Services
Variety of event venues to select from, offering more than 200,000 square feet of space. Full aquarium rental is available.
Accommodate up to 2,800 guests
Dedicated Event Coordinator to assist from start to finish
Innovative menus and seasonal cuisine, with sustainable and locally sourced food
Make your event a green one with high-end compostable goods
Full service event design including themed events, customized menus, specialty linens, lighting, decor, and entertainment
Inclusive event packages from linens to dining
Audio/Visual capabilities
Types of Events
Weddings - Experience Something Blu
Corporate Events - Waves of Excitement
Social Events - Make a Splash
Holiday Parties - Dive into the Holidays
"The Aquarium was a great place for our Spectrum Award Show. We had over 200 people at our event and everyone loved it. The space is great the food is even better."
Ben Holland
President - American Marketing Association, Phoenix Chapter
Dive Deeper with our Event Enhancements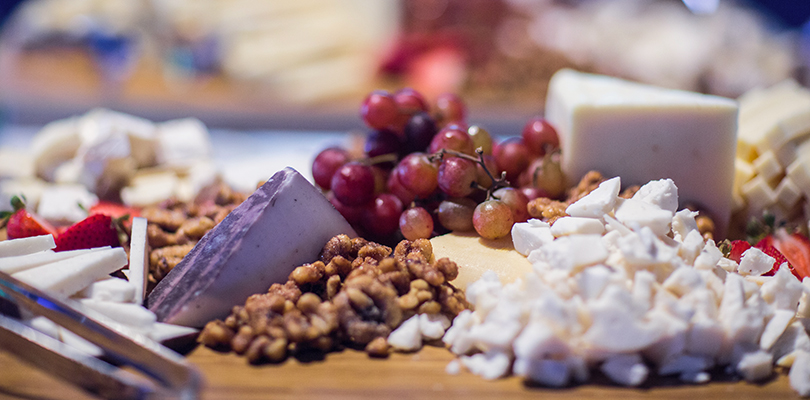 "Thank you again for a wonderful event Friday night, the feedback has been outstanding. Your crew really worked with us to keep it smooth and it went well. Also, the food was really good, better than other venues!"
Steve Greenberg
THIN CLIENT COMPUTING
Venue Spaces
Our Venues
Our venue options provide unique spaces that will amaze and excite your guests. Our spaces can be combined or rented separately. Our goal is to provide you with the perfect floor plan for your special event!
We offer both plated and strolling receptions depending on space selected. Complete aquarium rental is available as well as lower or upper level rentals.
Full Aquarium Buyout: 2,800 capacity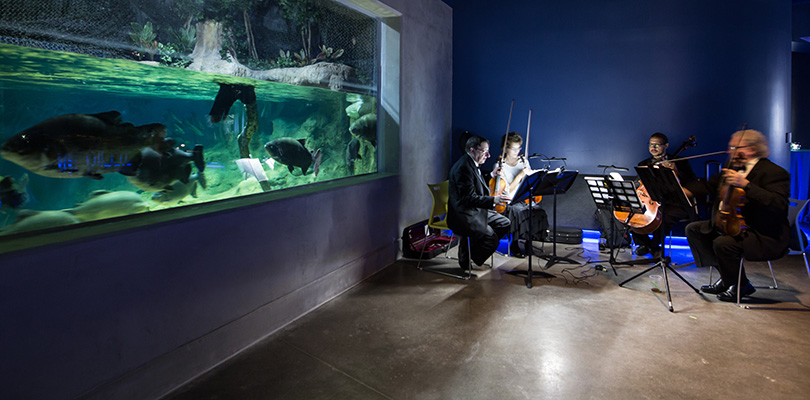 "The guests had a fantastic time and are still raving about the Coe & Van Loo event we hosted at OdySea Aquarium on October 21, 2016. I will definitely recommend the OdySea to my colleagues and connect them with Debra because I know they will be in great hands."
Kristina Locke
COE & VAN LOO CONSULTANTS, INC.
Lower Level
P = Plated Dinners S = Strolling Receptions
AQUA LOBBY - 80 P | 200 S
Dine under 9 sparkling globe-shaped aquariums suspended from the ceiling. Each one of the "rain drops" houses a bright and beautiful array of schooling fish, flitting about just out of reach.
OCEAN ART - 250 S
Enjoy libations and small bites while gazing at painted anthias, tropical fish, and seahorses in this "art gallery."
REEF JEWELS - 20 P | 150 S
Party with reef inhabitants such as the clownfish, banded butterfly fish and the magnificent sea anemone.
DEEP OCEAN 3D VIEWING THEATER - 140 P | 250 S
Dine under the sea with an expansive view into a 200,000 gallon habitat featuring sharks, rays, and sea turtles.
BIZARRE & BEAUTIFUL - 100 P | 375 S
Enhance your event with a 3D movie experience or add on the Bizarre & Beautiful area and enjoy the unusual sights of the flashlight fish, the king crab, and the giant Pacific octopus.
Upper Level
P = Plated Dinners S = Strolling Receptions
LIGHTHOUSE CAFE & PENGUIN POINT - 250 P | 600 S
Blu Culinary Creation's nautical themed restaurant is the perfect backdrop for your event. Impress your guests with the African black-footed penguins and get to know these charismatic animals.
RIVERS OF THE WORLD & OTTER BANKS - 200 P | 700 S
Introduce your guests to the resident Asian small-clawed otters and also enjoy creatures from the fascinating to the fearsome including piranhas and behemoth alligator gars in the Rivers of the World!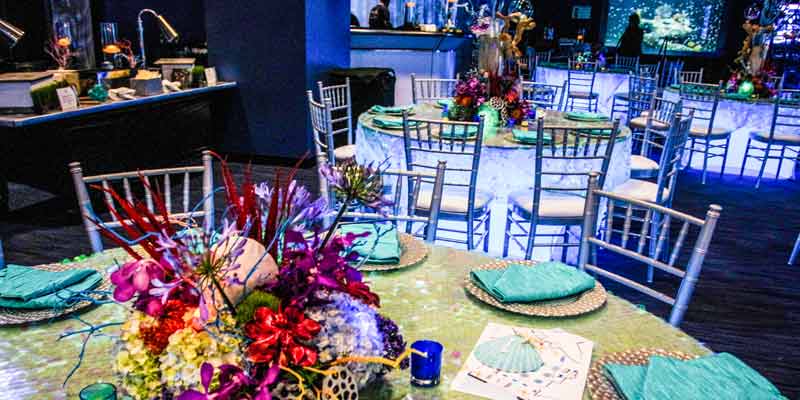 "On behalf of the Phoenix staff, thank you for hosting a great holiday party last Friday! We received so many positive comments about the food, atmosphere and overall experience, it was our best holiday party in recent memory!!"
Art Martinez
Price Waterhouse Coopers LLP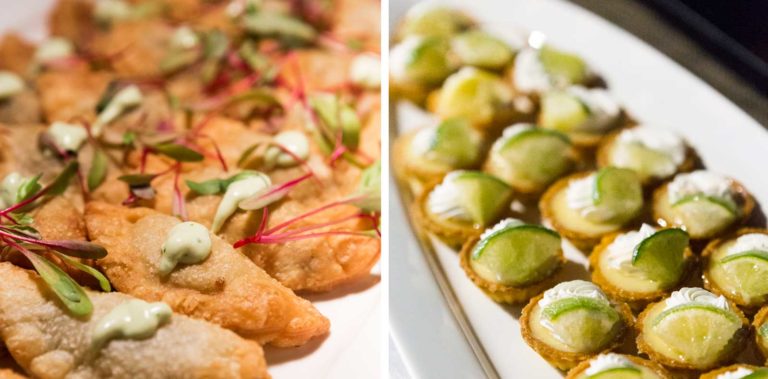 "Thank you so much for all of your help! Everything was great and heard nothing but good things from our guests. The food was fantastic as well! We will definitely be recommending it to others."
Regina Blackburn
International Capital Investment Company
Culinary Expertise
Matt Zdeb
Executive Chef, Blu Culinary Creations & Lighthouse Café at OdySea Aquarium
Scottsdale, Arizona
Matt found his passion and enthusiasm for food at an early age in his grandmother's kitchen in Colorado Springs, Colorado and began his culinary career at only 15 working in the kitchen of a cheesesteak chain in San Antonio, Texas. Years later, after studying business and concluding it was not for him, he decided to attend culinary school at the Austin Culinary Academy in Texas. After graduation, looking to expand his talents and knowledge, Matt enrolled at the Scottsdale Culinary Institute in Arizona where he earned his Bachelors in Hospitality and Hotel Management. While completing his studies, Matt was employed as the Banquet Chef at the W Hotel and Sushi Roku in Scottsdale.
After earning his degree from the Scottsdale Culinary Institute, Matt was promoted into the role of Executive Chef for the W Hotel in 2011, becoming one of the youngest Executive Chefs in Arizona at the time. He spent the next three years honing his skills and expanding his knowledge on Asian cuisine and seizing the opportunity to explore a variety of other cultures and culinary influences from around the world. In 2014, after more than nine years with Sushi Roku and the W Hotel, Matt accepted the Executive Chef role with the new and upcoming restaurant, SumoMaya in Scottsdale, Arizona which he held for two years. In 2016, Matt accepted the position of Executive Chef for Blu Culinary Creations and the Lighthouse Café at OdySea Aquarium.
We invite you to host your next event or dine at the Lighthouse Café to experience firsthand Chef Matt's talents and innovative menus and why he has been recognized as a "Best Chef" by Best Chefs America for the previous consecutive four years.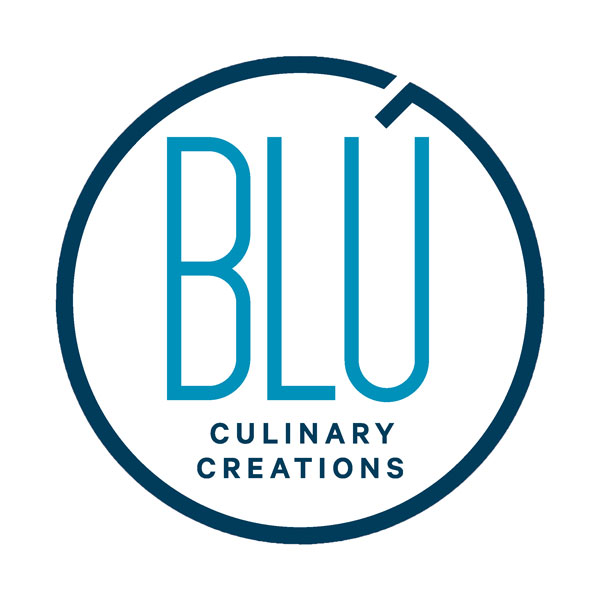 Our Commitment to Local & Sustainable Foods
Our menus are developed using local, seasonal and sustainable foods. We partner with multiple local farms to provide the best and highest quality ingredients, as well as we follow the Monterey Seafood Watch program. We also use Eco-Products brand compostable or recyclable disposables where possible. All buffet dinners and strolling stations includes disposable products made from 100% renewable resources in efforts for environmental sustainability.  China and flatware can be rented at an additional cost.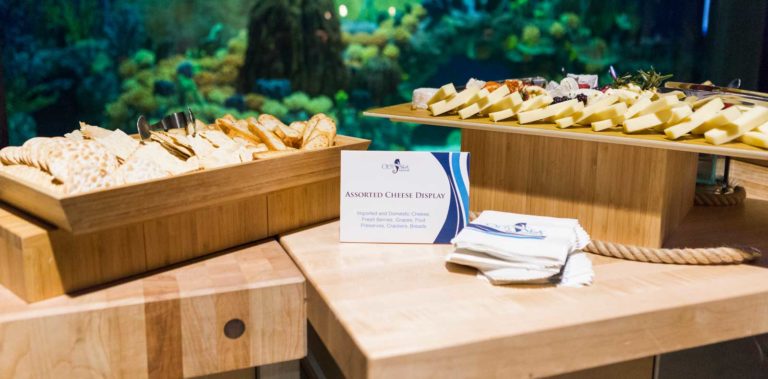 "Utilizing Odysea meeting/conference area for our recent meeting worked out wonderfully! Debra and staff were very helpful, attentive, and they absolutely helped ensure that we had a successful event. Working with the caterer was seamless AND the food was wonderful. Set-up was perfect and there were no issues with audiovisual equipment. The attendees loved the opportunity to visit all of the beautiful fish tanks and gain a better understanding of Odysea's mission. We would highly recommend this venue!"
Julie Griggs
Zoetis
Matt Zdeb
GM / Executive Chef
Blu Culinary Creations & Lighthouse Café
Lauren Fidati
Sales & Catering
Blu Culinary Creations