Sloth Encounter
$59.95 | General Admission Is Required. | Minimum Age 8
Slow down and Sloth On with our Limited Time Only Sloth Encounter! Meet Squidney, OdySea Aquarium's beloved two-toed sloth, as she helps teach you all about what it takes to be one of the world's slowest moving…and cutest…mammals. You'll learn all about these fascinating animals, what threatens them, and how to protect them through our classroom portion of the encounter. Then it's on to meet Squidney. See what she feels like, feed her a favorite snack, and get your picture taken with one of OdySea Aquarium's most adorable ambassadors…and enjoy life in the slow lane!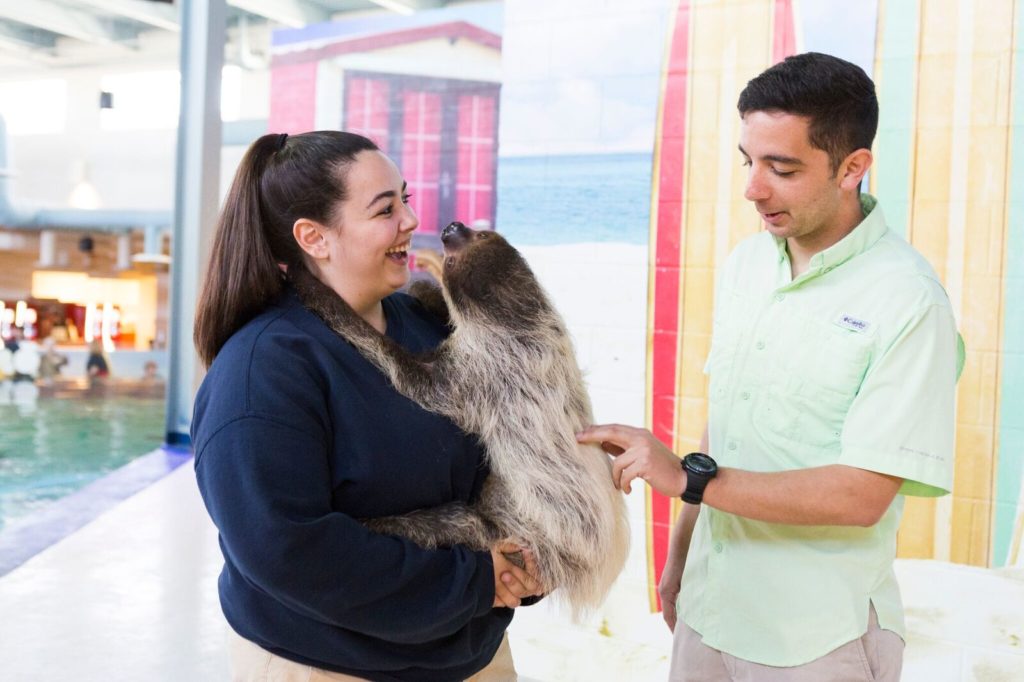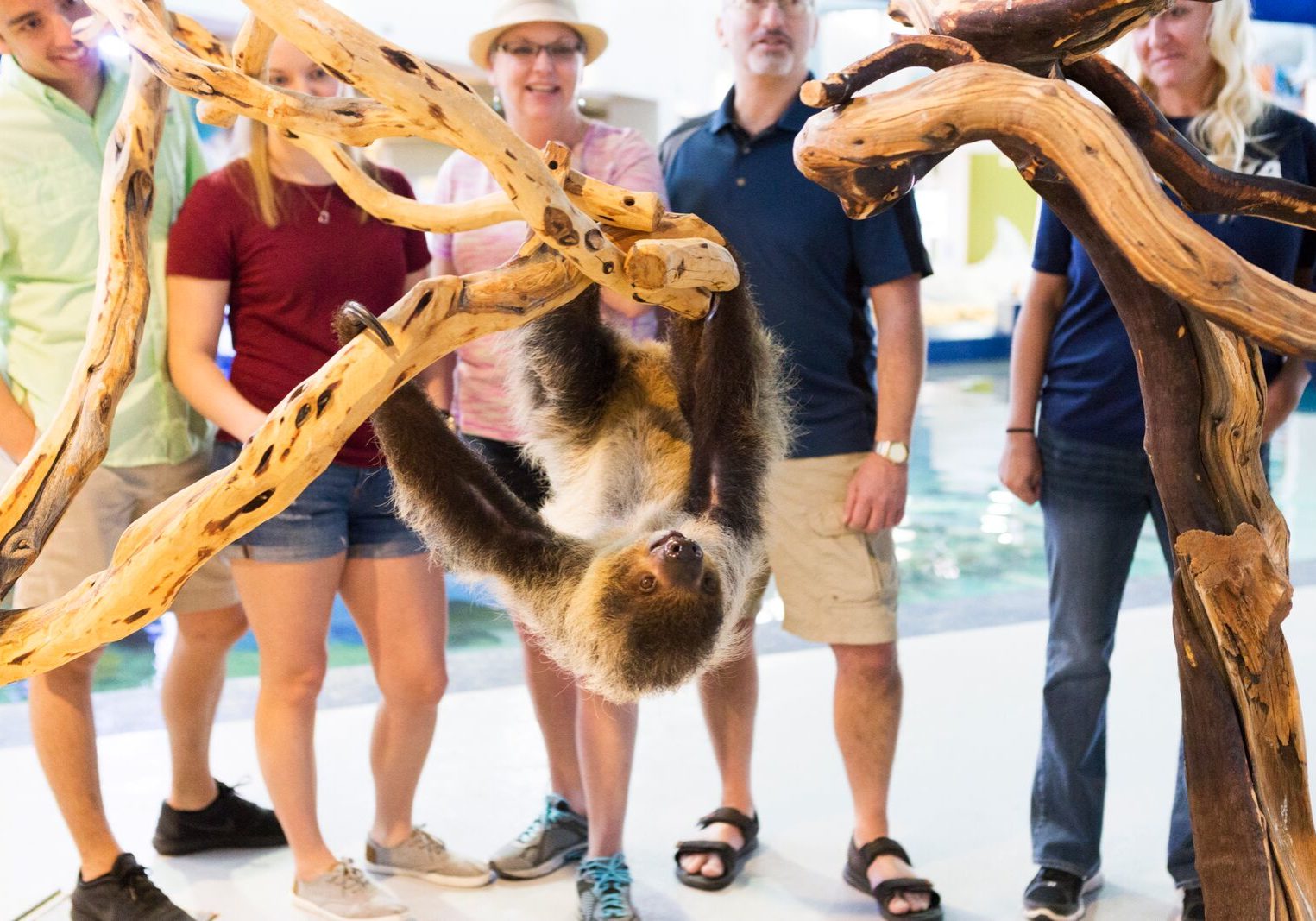 FAQ
Q: How long is the encounter?
A: Each encounter is approximately 30-40 minutes long.
Q: How many people are on the encounter?
A: Encounters are limited to 8 participants.
Q: How old do you have to be to participate?
A: Children must be 8 years or older to participate in the encounter. Children 8 to 14 years old must be accompanied with a paying adult. Children ages 15-17 must have consent to participate without an adult.
Q: What kind of shoes should I wear?
A: This tour requires flat, closed-toe shoes to participate. Some areas of the tour require you to clean the bottom of your shoes before entering the next room.
Q: What about jewelry?
A: Hanging jewelry such as necklaces, earrings, and bracelets are not permitted as they can be a safety hazard to the animals.
Q: I'm a member or annual pass holder, how do I book my experience?
A: Click the Members & Passholders button to the right to reserve your spot.