OdySea Aquarium hosts many special events and programs throughout the year. No need for Groupon. You'll find all the details here, as well as all the coupons, promo codes, discounts, deals, and sales on tickets that we are currently offering.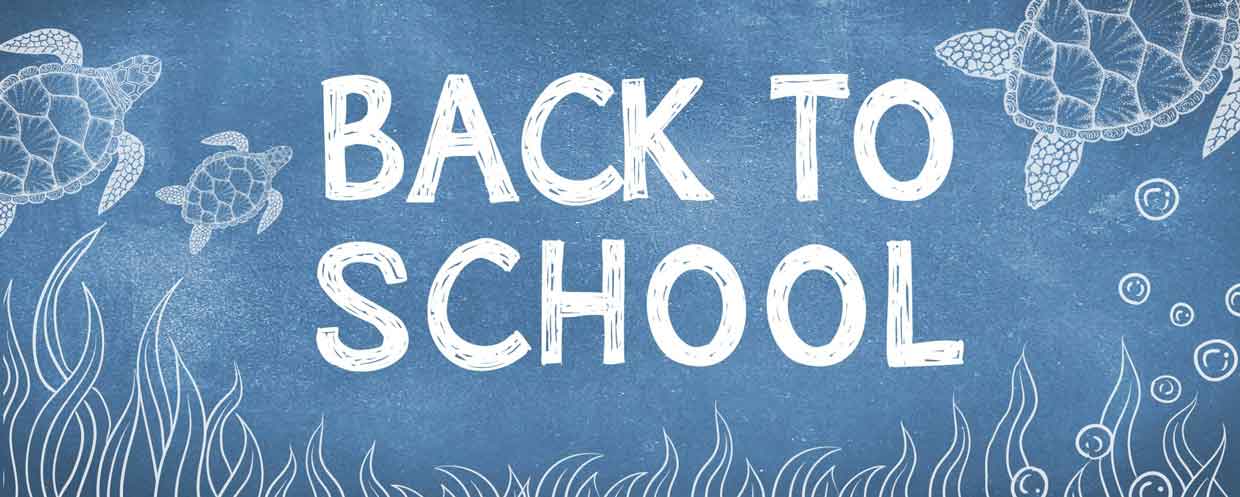 As students head back to the school this year, OdySea Aquarium is here to make animal awareness and education both informative and fun!  Join us throughout August for an insider's look at some of the animals that call OdySea home.  Each week we'll be featuring different animals around the Aquarium right here on the website so that you can learn more about them and hear their unique stories.
August 1st-6th: All About Turtles
August 7th-13th: OdySea's Animal Ambassadors
August 14th-20th: Animal Health & Wellness
August 21st-27th: Sharks!
Week 1 (August 1st-6th): All About Turtles
Our Loggerhead and Green Sea turtles are a true fan favorite, and for good reason.  From their unique personalities to their varied diets, watch and see what makes each of these beauties special. 
Week 2 (August 7th-13th): OdySea's Animal Ambassadors
Get up close and personal with our Animal Ambassadors, including Squidney the two-toed sloth, an armadillo named Pickles, a pretty pair of toucans and many others.  Because all species are affected by the overall health of the ocean, we're working to make sure as many species as possible are represented here at OdySea Aquarium.
Week 3 (August 14th-20th): Animal Health & Wellness
Animal care is a priority at OdySea.  In many instances, rescued animals come to us with life threatening injuries and wouldn't otherwise survive without our assistance.  Meet our hogfish with a missing eye, stingray with a broken tail and more.
Check back on August 7th for our Animal Health and Wellness feature video
Week 4 (August 21st-27th): Sharks!
There's lots to love (and learn) about these jawsome creatures!  You'll discover the differences among each of the species, including their specialized care and diet.
Check back on August 21st for our Shark feature videos
Don't just take our word for it.  Come check out all that OdySea Aquarium has to offer.  No homework, we promise!
Limited Time Offer! Save 40% using promo code SEATREK at check-out!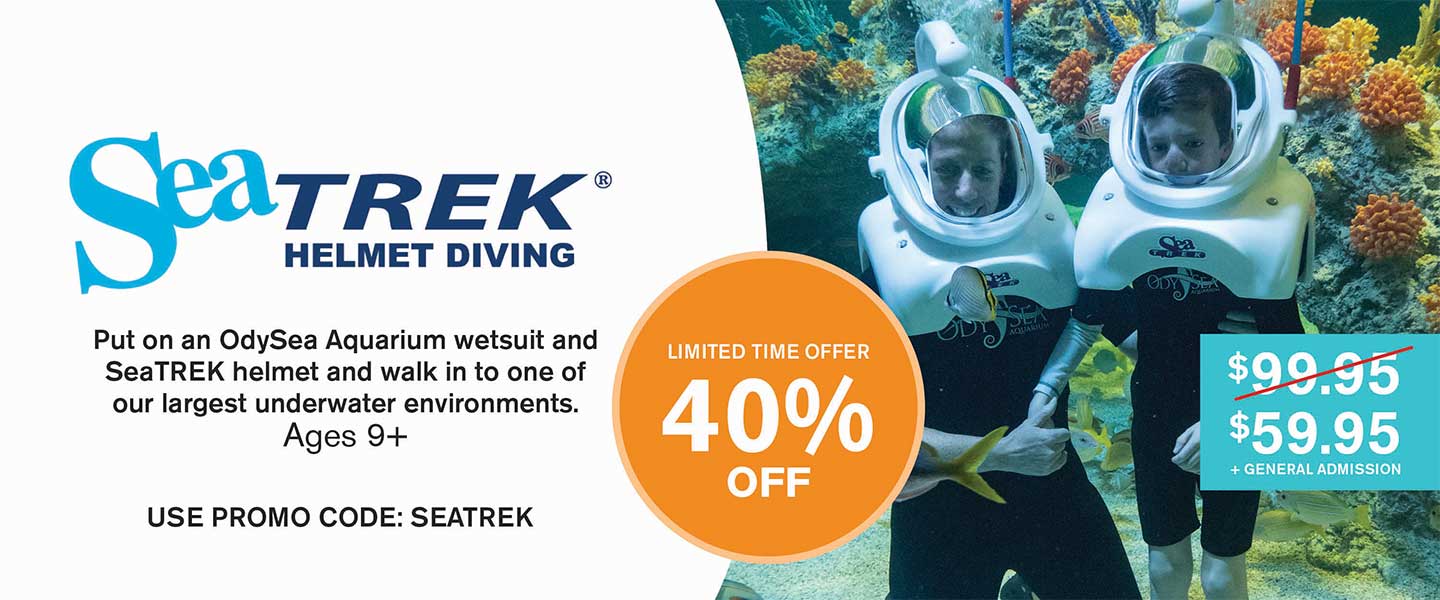 To celebrate our 1 year birthday, we are inviting everyone to jump in the water and experience ocean life like never before in Arizona!
Use Promo Code SEATREK
Summer Evenings at OdySea
June 2nd - August 26th | Thursday - Saturday evenings after 4PM
Visit OdySea Aquarium after 4PM Thursday through Saturday evenings in June, July, and August and pay ONLY $25 per general admission ticket.  Plus, for each paid ticket you will receive a $10 voucher that can be used at any OdySea in the Desert restaurant or shop, excluding OdySea Treasures gift shop, that same day.  The Aquarium will be open until 8PM during these events, with an early closing time of 6PM on August 3rd & 19th.
Vouchers are given on-site at the Aquarium, and are a one-time use only and have no cash value.  Discount for general admission tickets only.  Not valid on combo tickets or special encounters.

Save up to $161 on Annual Passes
It's heating up out there, but it's always cool at the Aquarium. For a limited time, we're slashing Annual Pass prices to kick off summer and make this your go-to place for indoor, air-conditioned fun. At these prices, an Annual Pass pays for itself in only 2 visits!
Not valid with Costo Card or any other discount.