Have a WILD Holiday with a Virtual Animal Encounter from OdySea Aquarium
Virtual Field Trips Also Available for 2020/2021 School Year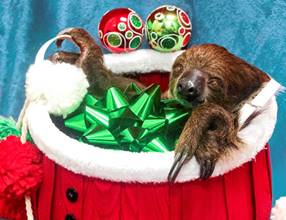 Scottsdale, AZ – (Nov. 18, 2020) – Get WILD this holiday with a one-of-a-kind Virtual Animal Encounter from OdySea Aquarium! Families can gather round the screen or connect with friends as they meet some of the most endearing animals from OdySea Aquarium including sloths, sharks, octopus, otters, sea lions or penguins! What better way to celebrate the season, a birthday, or any special occasion than by adding a fascinating – if not adorable – to a virtual Zoom meeting? Best of all, purchasing this unique animal encounter will support the care of all OdySea Aquarium animals.
"We are so excited to offer Virtual Animal Encounters—an extraordinary animal experience that happens from the comfort and safety of your own home," said OdySea Aquarium General Manager Greg Charbeneau. "Families can relax – even stay in their pajamas — and enjoy all the interesting behind-the-scenes action of some of our cutest animals including Barny our young sloth or an endless array of feathered friends – penguins! Our outgoing and knowledgeable animal care specialists make it fun to interact, ask questions, and learn about these amazing creatures and their wild personalities. I know families who have participated, and it is something they will never forget!"
Virtual Animal Encounters are now available year-round, but what better way than the holidays to gift one or use it on the next family or work-related Zoom call to create wonderful memories? Those interested in OdySea Aquarium's Virtual Animal Encounters have their choice of joining an open virtual encounter for $30 per login, with a max capacity of 20 logins, or can book a Private Virtual Animal Encounter for their entire group of friends or family for $150. Encounters are approximately 30 minutes long which includes plenty of time for interactions and questions from participants. All encounters occur on the Zoom online meeting platform; participants will be given a personal Zoom link and password to access all the fun. To register or learn more about Virtual Animal Encounters visit www.odyseaaquarium.com/virtual-animal-encounters/.
OdySea Aquarium is currently offering Penguin and Sloth Virtual Encounters, but will soon add otters, sharks, octopus, and sea lions to the list of animal options.

Virtual Penguin Encounter
Get face-to-beak – virtually – with some of OdySea Aquarium's most adorable creatures, the loveable African penguins! Go behind-the-scenes at OdySea's Penguin Point and make a penguin pal or two from the comfort of your own home in this special encounter! Participants will learn what life is like for our feathered friends at the aquarium and on the southern African coast. Let a penguin waddle into your Zoom today!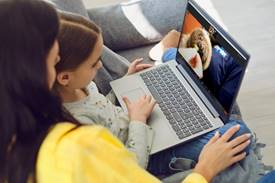 Virtual Sloth Encounter
Be the envy of all your friends when you 'hang out' with OdySea Aquarium's irresistible resident sloths, Squidney or Barnacle (aka Barny)! Don't miss a chance to learn all about these fascinating animals through a live virtual visit — #cutenessoverload!! Discover the art of 'chilling out' in the sloth world and learn why they do it so well! This virtual encounter is adult-tested and kid-approved – and one everyone will cherish for a lifetime!
Virtual Animal Encounters are ideal for gifts or to bridge the gap with loved ones across the miles this holiday season. These encounters are also a great idea for Boy/Girl Scout meetings, activities for a community center or retirement home, business meetings or even a holiday "work" party celebrating from home!! If the special occasion or meeting is not happening before the end of 2020, relax! OdySea Aquarium is offering encounters through 2021 so gift certificates to redeem for future experiences are available.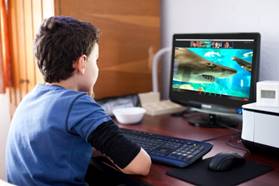 OdySea Aquarium Virtual Field Trips
Calling all teachers! Why let all the online fun (and learning) be reserved for social or business occasions? OdySea Aquarium is bringing field trips right into the classroom with Virtual Field Trips that include LIVE animals and correlating curriculum activities specifically created for every grade level. Teachers can give the gift of excitement and wonder to their students with these interactive virtual programs featuring amazing penguins, majestic sharks, or adorable sloths!
Designed for students in grades K – 12, an OdySea Aquarium Virtual Field Trip is a three-tiered program that includes:
A LIVE, interactive virtual session that takes students behind-the-scenes at OdySea Aquarium right into the animals' habitat accompanied by knowledgeable OdySea animal experts
Informative educational videos made exclusively by OdySea Aquarium about the chosen animal species (to view before or after the live session)
Curriculum-based activities to introduce and reinforce STEM concepts to students (to use at the teacher's discretion any time leading up to the LIVE session or after)


"What really makes our Virtual Field Trips different is the LIVE session with our outgoing Animal Care and Education teams who directly interact with the students, answering their questions and allowing the animals to take center-stage—up-close for everyone to see," said OdySea Aquarium's Director of Animal Care and Education, Jessica Peranteau. "Thanks to the miracles of technology, our Virtual Field Trips actually give students incredible access to both these amazing animals and those that care for them, and this translates into a retention of information and an experience they won't soon forget."

As in-person field trips remain on-hold at most schools, an OdySea Aquarium Virtual Field Trip is a safe alternative for students in all grade levels to explore, learn and gain a sense for the significance of these remarkable animals. The $175 price includes up to 30 logins per class on the Zoom or Google Classroom platforms. OdySea is currently taking reservations for the 2020/2021 school year and teachers can pick from a variety of dates and times that fit their class schedule.

Discounts apply when additional classrooms join a session from the same school and/or when multiple animal modules are added. Find pricing, information and registration at www.odyseaaquarium.com/education/virtual-field-trips/.